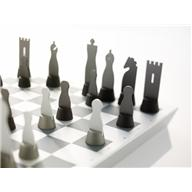 Crafting Your Vision Statement
The first step in crafting your vision statement is to reflect on who you are and what you truly want to achieve in life. Therefore, find a quiet peaceful place such as a beach, garden, park, or backroom. Try to find a place away from distractions including phones and people.
Exploration for Your Vision
The Exploration phase is divided into four segments.
Exploration of Interests

Hopes and Dreams

Career Discovery

Life Dimension Goals
The first is Exploration of Interests. In this segment, you will reflect on what you enjoy doing and what makes you happy.
In the second segment, Hopes and Dreams, you will reflect on what you want to achieve in life.
There is also a segment for career discovery for those interested in finding a career that matches his or her interests, values, and skills.
In the last segment of Exploration for Vision, Life Dimension Goals, you will write down what you want to ultimately achieve a various facets of your life.
Take some time to reflect on and complete the following workshops. Start by completing the Exploration of Interests workshop, then continue onto the Hopes and Dreams, and finish with the Life Dimension Goals workshop. Write down your answers or thoughts for the following questions. The answers you develop will be the basis of your vision statement.
After you have completed the Exploration workshops, it is time to craft you personal vision statement.
Crafting Your Vision Statement
Now that you have reflected your interests, important principles, dreams and life goals, you are ready to create the first draft of your vision statement. Again, find a quiet place without distractions.
Close your eyes and picture yourself in the future. It may be 10, 20, or 25 years from today. See the person you are; what you are doing, who you are with, what you have accomplished. From that image, describe what you want to create of yourself and the world around you. Your vision should stretch your capabilities and your present image of yourself and who you believe you can be.
Write in first person and make statements about the future you hope to achieve. Write the statements in present tense as if you are already making them happen in your life. Fully articulate the vision you want for your life and your future.
After you have drafted your first version, ponder it and make notes and revisions. After you had a chance to make some changes, create a second draft and then again review that for possible modifications.
Exploration of Interests
Hopes and Dreams
Career Discovery
Life Dimension Goals