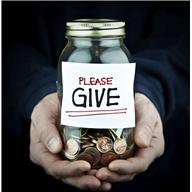 "All labor that uplifts humanity has dignity and importance and should be undertaken with painstaking excellence."
Dr. Martin Luther King Jr.
Ways to Help Others
Homeless Shelters
If you live in a city of any size, then there is at least one homeless shelter that helps homeless people with meals, beds and other services. Most homeless shelters welcome volunteers and have a variety of programs through which you can get involved by help preparing or distributing meals, or stocking the pantry, etc.  For information on locations for Homeless Shelters http://www.homelessshelterdirectory.org/
Feeding America – Food Banks
Food banks often work with homeless shelters, but they also serve poor people living in the community especially around the holidays. Food banks collect food, manage their inventory and distribute food to those in need. http://feedingamerica.org/ Feeding America is the nation's leading domestic hunger-relief charity.  Our mission is to feed America's hungry through a nationwide network of member food banks and engage our country in the fight to end hunger.
Ronald McDonald House
There are Ronald McDonald Houses around the country – almost every major city has one. The idea behind all Ronald McDonald Houses is very important. When a child is seriously ill, the child is frequently treated for long periods of time at a hospital or university medical center. Ronald McDonald Houses around the world offer families a way to stay together, in proximity to the treatment hospital, and be comfortable and cared for during their stay.
Special Olympics
Special Olympics is an international program of year-round sports training and athletic competition for children and adults with mental retardation.  The site also describes a wide variety of volunteer activities, including sports training, fund raising, administrative help, competition planning and staffing, etc.  Search the Special Olympics Web Site for more information.
Habitat for Humanities
Habitat for Humanities builds and gives houses to poor people in local communities. Volunteers not only help others, but also can learn a great deal about building houses by getting involved. See the Habitat for Humanities web site for more information.
State Parks
Many state parks offer volunteer programs, and in these programs you can try anything from educational programs to trail construction and maintenance.
Helping Others Learn to Read
Literacy volunteers act as tutors who help illiterate children and adults learn this important skill. There is probably a literacy program in your area. See also Reading Is Fundamental (RIF).
Senior Citizens Centers
Many senior citizen centers offer volunteer programs to provide friendship and community activities to senior citizens.  Call a senior citizen center in your neighborhood and see what kinds of volunteer programs they have available.
United Way
The United Way is a nationwide umbrella organization for thousands of charitable organizations. The United Way raises billions of dollars and distributes it to these charities.  There are local United way affiliates across the country and they need volunteers. Contact your local affiliate for more information. United Way of America is the national organization dedicated to leading the United Way movement. Local United Ways create long-lasting community change by addressing the underlying causes of the most significant local issues. Common focus areas include helping children and youth achieve their potential, promoting financial stability and independence, and improving people's health. Our goal is to create long-lasting changes by addressing the underlying causes of problems.
Red Cross
The American Red Cross helps people in emergencies. Volunteer opportunities exist across the country. Contact your local Red Cross for more information. Since its founding in 1881, the American Red Cross has been the nation's premier emergency response organization.  As part of a worldwide movement that offers neutral humanitarian care to the victims of war, the American Red Cross distinguishes itself by also aiding victims of devastating natural disasters.  Over the years, the organization has expanded its services, always with the aim of preventing and relieving suffering.
Salvation Army
The Salvation Army provides social services, rehabilitation centers, and disaster services. Volunteer opportunities exist across the country.  The Salvation Army is an integral part of the Christian Church, although distinctive in government and practice. The Army's doctrine follows the mainstream of Christian belief and its articles of faith emphasize God's saving purposes.  Its objects are 'the advancement of the Christian religion of education, the relief of poverty, and other charitable objects beneficial to society or the community of mankind as a whole.
The Jimmy Fund
Since its founding in 1948, the Jimmy Fund has supported the fight against cancer in children and adults at Boston's Dana-Farber Cancer Institute, helping to raise the chances of survival for cancer patients around the world.
Join the fight against cancer by becoming a volunteer for the Jimmy Fund and Dana-Farber Cancer Institute. There are a number of ways to volunteer: